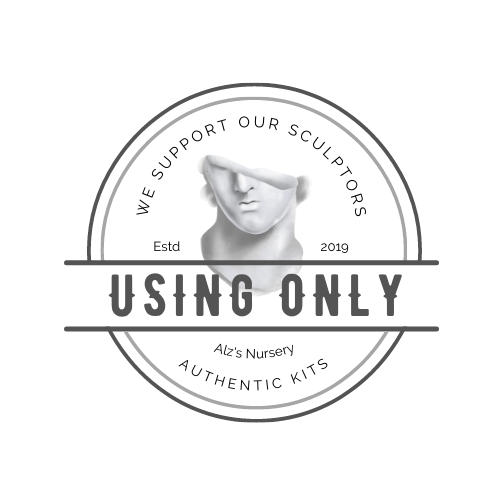 Sculpts Available to Customize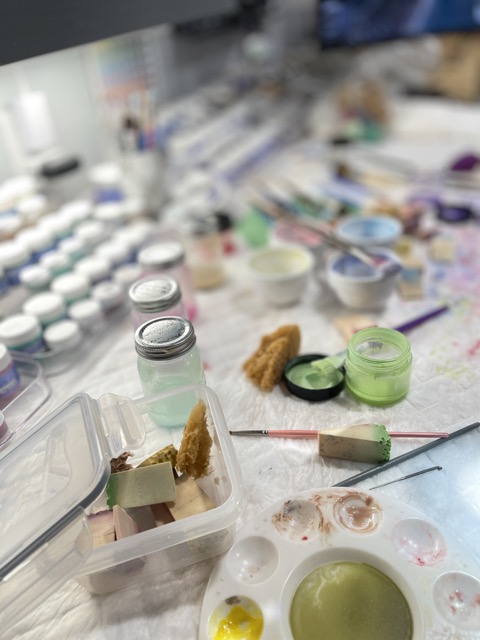 LE Alexis sculpt by: Cassie Brace
Once completed Alexis will measure about 21-22″ in length.
This little girl has a head circumference of 15″
She has full soft vinyl limbs.
Her body will have a personal touch done by myself once finished.
Alexis is considered a larger baby. 
Alexis is a limited edition sculpt #261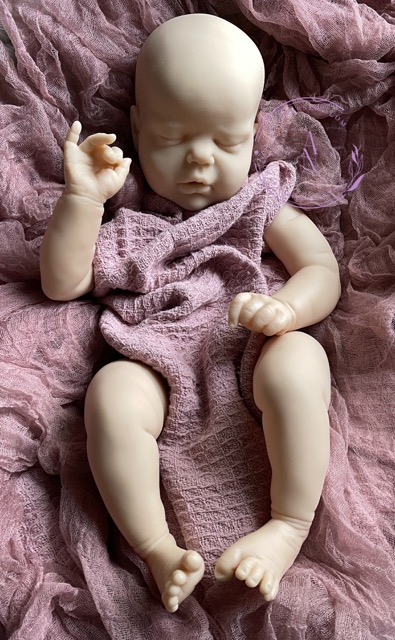 LE August sculpt by: Dawn McLeod
Once completed August will measure about 21″ in length.
This little one has a head circumference of 15.5″
She has full soft vinyl limbs. 
Her body is signed by the original artist and will have a personal touch done by myself once finished.
August is considered a larger baby in size. 
August is a sold out limited edition sculpt #89, 60/2020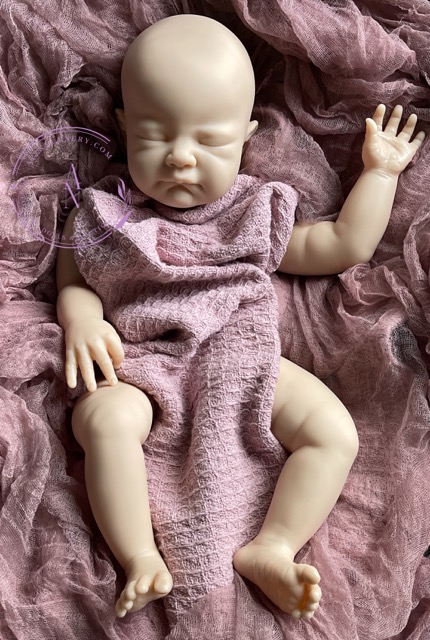 LE August Awake sculpt by: Dawn McLeod
Once completed August will measure about 21″ in length.
This little girl has a head circumference of 13.75″
Just like her twin August asleep, she has full soft vinyl limbs.
August will have 20mm glass eyes.
Her body has been signed by the original sculptor and will have a personal touch done by myself once finished.
August is considered a larger baby in size. 
August is a limited edition sculpt #35, 36/2300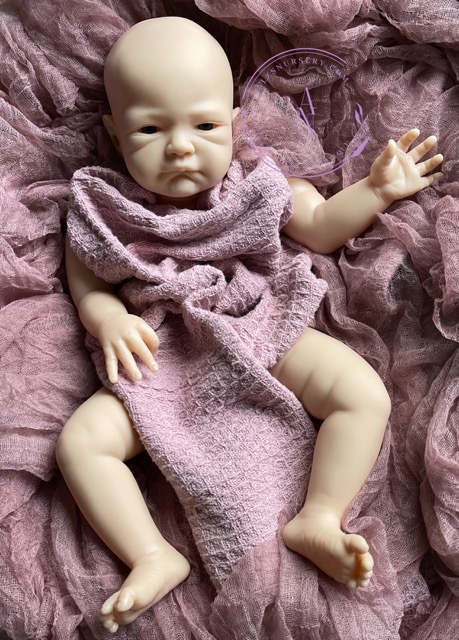 LE Jupiter sculpt by: Melody Hess
Once completed Jupiter will measure about 23″ in length.
This little one has a head circumference of 15.5″
She will have 18-20mm glass eyes.
She has full soft vinyl limbs. 
Her body has been signed by the original sculptor and will have a personal touch done by myself once finished.
Jupiter is considered a larger baby in size and can wear 3-6m. 
Little Jupiter is a limited edition sculpt #798, 884/1500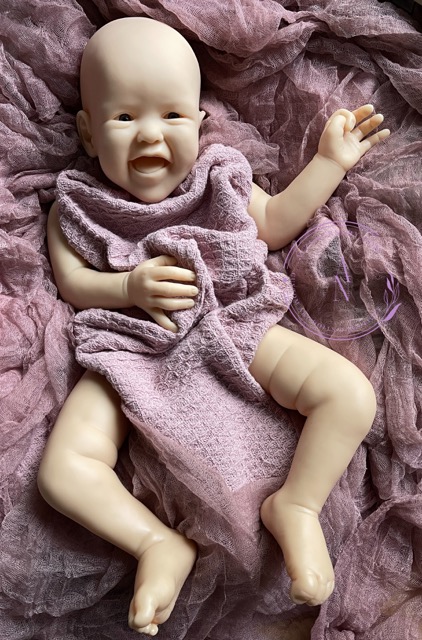 LE Pippa sculpt by: Natali Blick
Once completed Pippa will measure about 26″ in length and considered a toddler in size.
This little girl has full standing soft vinyl legs and arms.
She has a head Circumference of approximately 17″
Her body will have a special touch by myself once finished. 
Pippa is a sold out limited edition sculpt #432/999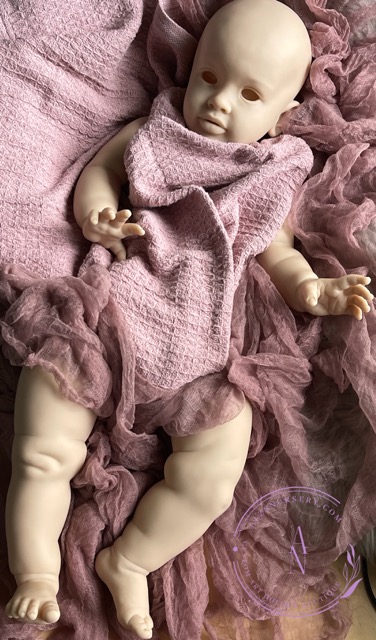 LE Sami Jo sculpt by: Marita Winters
Once completed Sami Jo will measure about 21″ in length and considered a larger baby in size.
This little guy has full soft vinyl arms and legs and comes with a full belly plate.
She has a head Circumference of approximately 14.75″
Her body will have a special touch by myself once finished. 
Sami Jo is a limited edition sculpt #206/650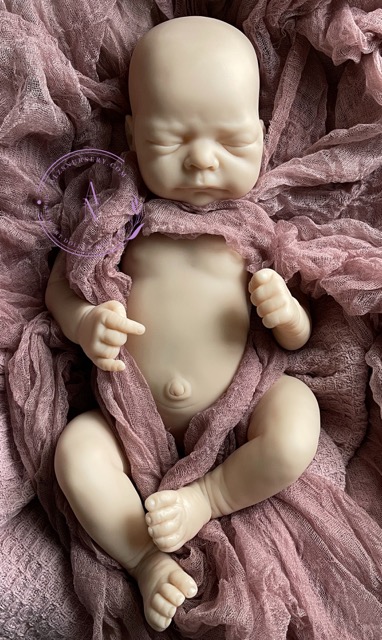 LE Shaya sculpt by: Bonnie Sieben
Once completed Shaya will measure about 21″ in length and considered a larger baby in size.
This little girl has full soft vinyl arms and legs.
She has a head Circumference of approximately 15.5″
She will have 20mm glass eyes.
Her body will have a special touch by myself once finished. 
Shaya is a limited edition sculpt #1019/1200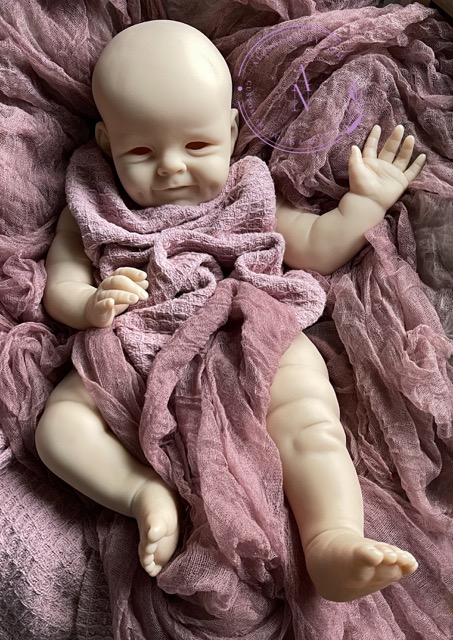 LE Sterling sculpt by: Dawn McLeod
Once completed Sterling will measure about 23″ in length and considered a larger baby in size.
This little guy has full soft vinyl legs and arms.
He has a head Circumference of approximately 14.2″
His body has been signed by the original sculptor and will have a special touch by myself once finished. 
Sterling is a limited edition sculpt #18, 19/2022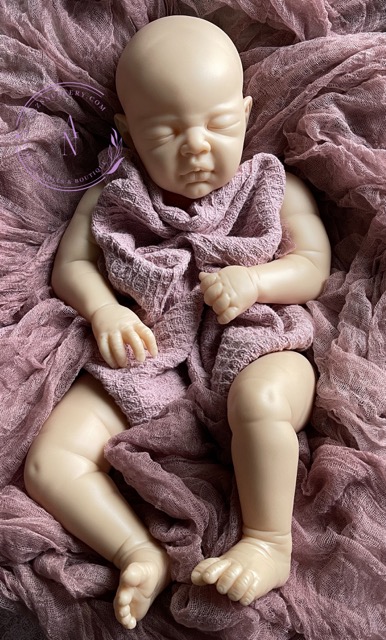 LE Zoe sculpt by: Natalie Blick
Once completed Zoe will measure about 26″ in length and considered a toddler in size.
This little girl has full standing soft vinyl legs and arms.
She has a head Circumference of approximately 17″
Her body will have a special touch by myself once finished. 
Zoe is a sold out limited edition sculpt #754/999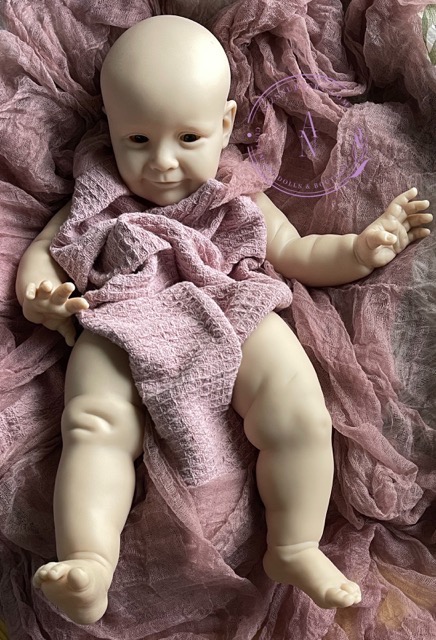 First thing you need to do in order to receive an accurate quote is to pick a sculpt. Next you need to decide on skin tone and any additional detailing. Lastly you will need to decide if you want rooted, painted hair or simply left bald. 
You can adjust your quote by adding or taking away different features such as forgoing a box opening, not rooting or maybe adding elements such as a heartbeat box and more.
To reserve a sculpt we require a $150 non-refundable deposit that will be deducted from the overall cost of your completed art doll. Once the sculpt is reserved you will be slotted in the next available opening.
I make the final decisions on how best to interpret the overall style and look of the baby to best suit his features. I do not guarantee an exact match to photos or examples provided but I will do my very best in making your little one look as lifelike as possible!  
Every Baby is Created Unique!!
If you would like to be added to the waitlist for the next available slots to open, I would be happy to follow up with you as they come available!