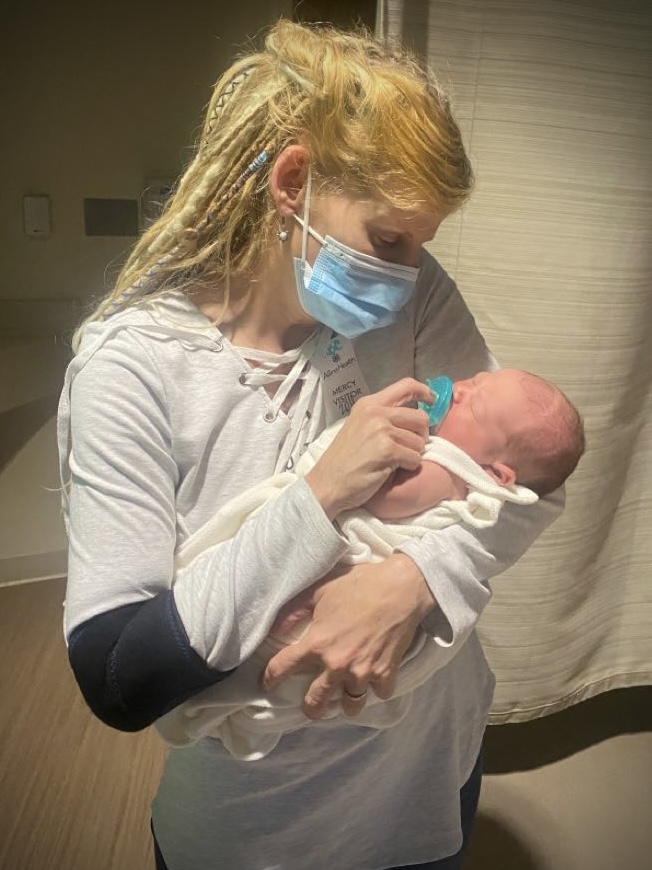 The long-awaited arrival of my fifth great nephew, Teddy, on my sister's side. finally came! And can I just say he is simply perfection. I was so fortunate to be able to visit him, his mama, and papa in the hospital only one day after he entered this world. He was smaller than expected as he was "only" nine pounds seven ounces. He couldn't have been more perfect with his rosy lips, soft chestnut brown hair, silky skin, and his adorable tiny fingers and toes. Every inch of him would mesmerize you into a blissful content of utter peace and happiness. Feeling the weight of him in my arms and catching his sweet scent, sent me into a rhythmic sway. staring at every inch of his perfect being.

When his mama told me over a text message just how much the hospital wanted to charge to have his photo taken, I was shocked! It was just ridiculous, I immediately stepped up and said I would photograph him. Besides, what artist wouldn't jump at the opportunity to study the perfect canvas. When my beautiful Niece said to come on up to the hospital there was only one other thing to do, pack up as many cute outfits a Great Auntie's Baby Boutique could fit, into the biggest bags she had. I couldn't arrive at the hospital empty-handed. I do have a reputation for spoiling the babies to keep up!

It was truly amazing seeing all the color tones and textures varying throughout his tiny body. I couldn't help but study every inch of him while angling the camera to get the perfect photo. When I'm painting and trying to replicate the colors of the tiny capillaries and tones of blood flow from the veins to the oxygenated skin, it's so important for me to understand the mechanics of the body to truly capture the essence of a baby. How fortunate I was to be invited for this opportunity. His tiny hands were still a purplish blue in color and his perfect little feet were rich in a deep red-purple. A rainbow of colors and shades to paint.

After having kept this tiny being from his mama's arms, it was time to return him to his place of utter content but, not before the nurse had stepped in to give him a bath. Enamored, I watched the love pour from his momma's eyes as the nurse freshened his little folds of skin. Gently gliding the soft cloth over his body to ensure to keep him clean she softly talked to him in a soothing voice. You could definitely tell she loved her job. After he was clean and his hair washed, she turned to my Niece and said, "mama it's time for some skin to skin, for this little guy to warm up again". I thought that was so amazing of her to offer such a special bonding time for mama and son.

After having taken a hundred photos and watching the baby blissfully melt into his mama's chest, I knew it was time to say goodbye. I needed to let this perfect family rest and enjoy his perfect little being. Reluctantly, I said my goodbye for now and placed the first of countless blessings over his tiny little head. Giving mama and papa a squeeze, telling them I loved them, I turned and walked away closing the door softly as I left the room.

Welcome to the world little one.
Great Auntie, Ginger Kelly