Hello all you lovely ladies and gents out there!
It's so nice to see the sun, watching all the snow starting to melt in the good old north west. I definitely have the spring itch to get outside and do a little gardening!
We now have launched the Alz's baby boutique!! Thank you for all the encouragement and excitement as we embark on this addition to the nursery. I think one of my new favorite things to do, is ordering all the cute and fun new styles of baby clothes. Way too many to choose from!! Make sure to drop us a line if there is any special requests you wished we carried or had more of. Meanwhile as a special thank you to our subscribers we have sent a special discount code to use. Make sure to take advantage of all the perks by subscribing if you haven't already done so! You never know what you might get.
It's crazy to think Easter is just around the corner! Check out all the super cute baby dresses in the boutique. So many to choose from and perfect for dressing your little one extra special this holiday. In addition to our spring sale we sent an additional code for our subscribers to stack on top of the already great discount. Lots more to come…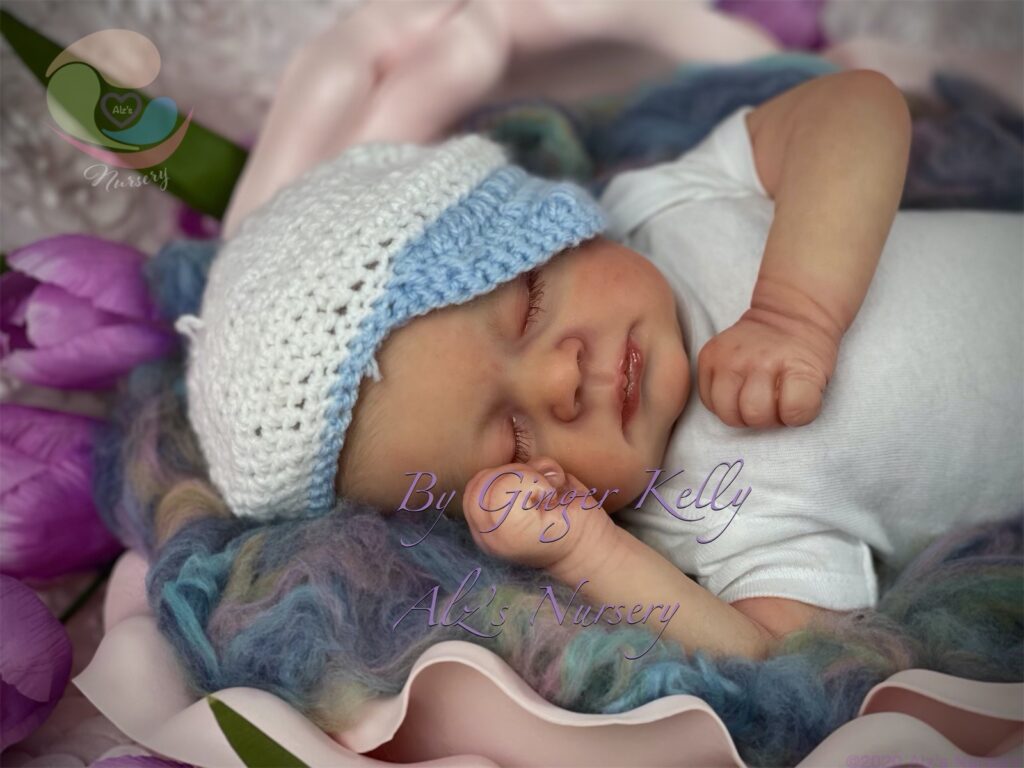 A little nursery news
We are on the lookout for our next portrait baby to paint and gift to an elder that's struggling. How amazing it would feel to share with all your friends and family, that you had a hyper-realistic (look alike) therapy baby doll, made in your little ones honor. Especially as it will be gifted to someone special in need. You must be willing to publicly share your photos on our Facebook page, website and or any other means of communicating on behalf of Alz's Nursery. . However, your little one's identity would remain anonymous unless you wish to share their name.
I'm looking for unique characteristics or birthmarks, newborn in size, sleeping or awake and expressive facial features. If this describes your baby and would like your little one created and or recognized, please enter the contest by emailing only one or two photos showing his or her details very clearly to ginger@alzsnursery.com. The person's baby photos that are chosen will receive a special thank you gift and a certificate worth $50 to use in our boutique or towards your next reborn baby! Deadline to submit your photos is April 17th 2022, Easter Day! So dig out all those cute photos of your baby, you were always meaning to print and put in an album. Make sure to send them in before the cutoff date. I will announce the winner live on our Facebook page April 30th 2022. Watch for the facebook event with all the details and time to be posted!
Thank you again my friends!
Ginger Kelly