Wow last year had gone by fast! With that thought resonating in my mind it makes me think harder on how can I make this year more memorable and meaningful before it flies by too. The best way for me to do that, is to set some serious goals and start planning on how to make them happen. With that in mind, the nursery has some pretty awesome changes coming ahead! I can't quite let the cat out of the bag but watch for more information to come soon.
Well, we are off to a great start this year with lots of new babies coming your way! Currently we are working on two babies we will be gifting. One of which we will be naming soon. If you haven't done so already hop on over to our Facebook page to drop your suggestions on a gender and name of choice. We will be having a live drawing in just a matter of days, January 12th 2022 at 6pm CST.. The person's name that is drawn will win a $50 gift certificate as a little thank you for helping us name our little one;) Don't miss out on the possible opportunity for your name to be chosen! Those that RSVP for the live event will get their names put into an additional drawing (or two) for some fun baby items. You must attend the live event in order to win.
Our second baby that we are gifting is baby Chloe. We are now at the rooting stage with this sweet portrait baby. She has been so much fun to create! I can't wait to see how she will change even more when she has a full head of hair!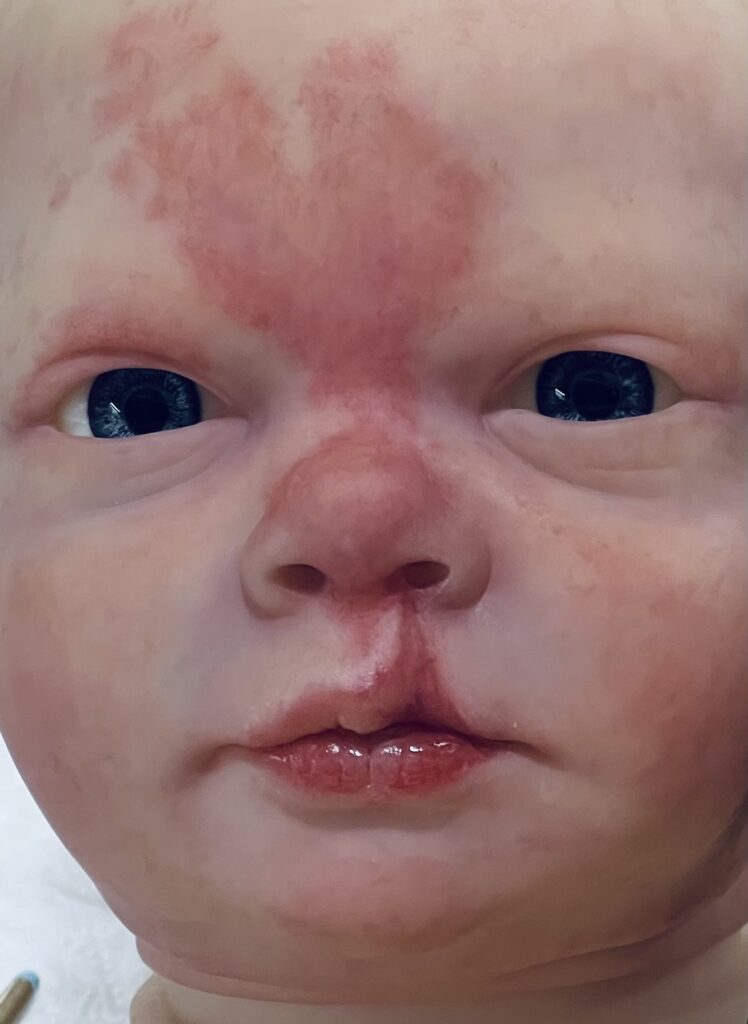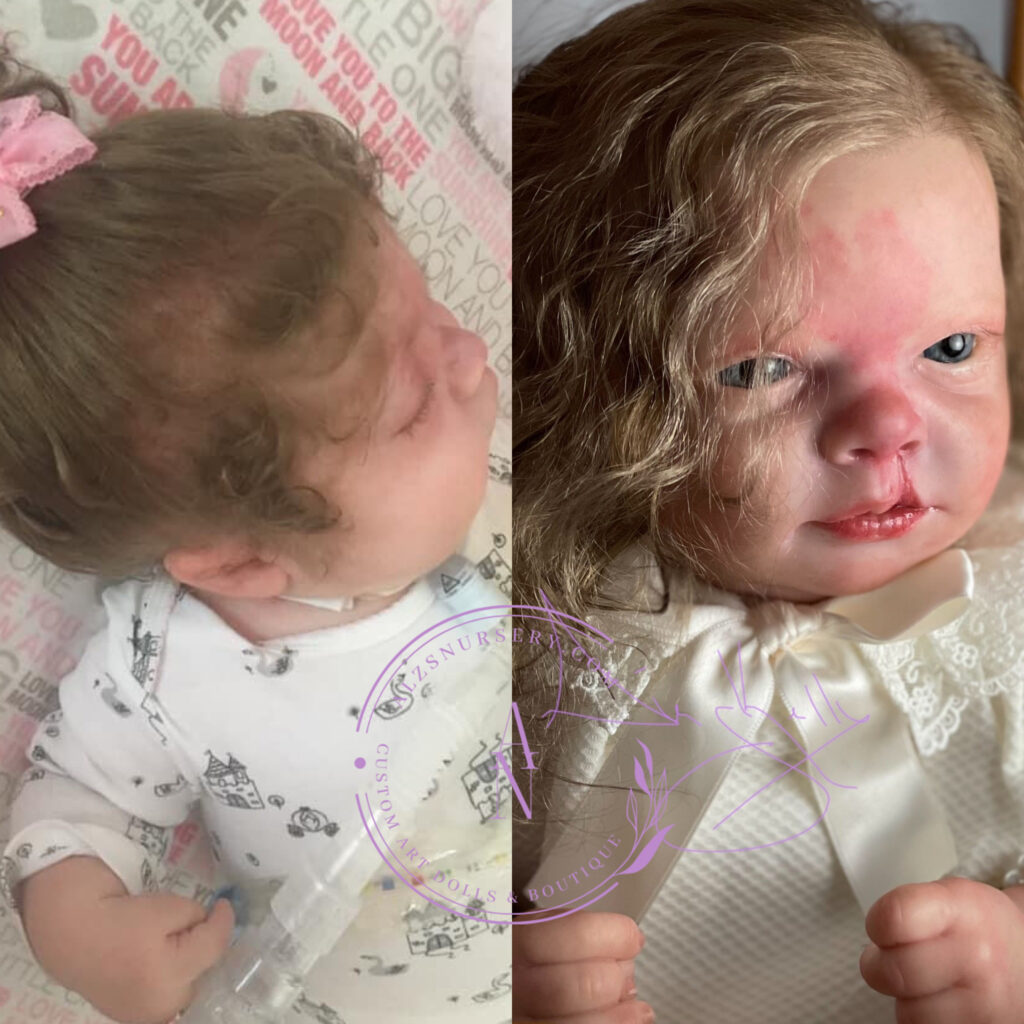 Next up on the block is custom order, baby Laila. Laila has just started the reborn process and has a long way to go. However, I have been able to get a jump getting her started which I'm sure her new Mama will be thrilled about. Our fourth baby in the works, baby Aisha will be available for adoption to come! Keep checking back to hear about his/her progress. I can tell you however this little one with have the most beautiful biracial skin tone when we are done! Our Fifth baby is a custom order, Zori by Dawn McLeod #534/700. This little one is a tiny little preemie that is as cute as a button!
As you can read, we have a lot already going on in the nursery. But the fun doesn't stop there! Now that the new nursery is finished we will be starting our first one on one, basic reborn workshop in the coming days. One of our goals this year is to be able to offer more hands on workshops for those in the local area. It's a great time to learn something new!
Make sure to follow our Facebook page along with our other social media platforms to hear and see all the fun things to come!
Cheers,
G